Erling Haaland received all kinds of praise after scoring his first hat-trick for Manchester City. The Sky Blues were two goals behind and led the Norwegian Rimontada (4-2) to confirm his adaptation to the English Premier League.
It doesn't matter which league he plays in because Haaland, as Guardiola said in an analysis where he surrendered to the striker, "makes sense to score goals." And the last to praise him was Real Madrid striker Karim Benzema, who commented on the photo that Haaland published with three emojis in the form of flames.
These details are important because on numerous occasions the Norwegian striker has been linked to Real Madrid, and although it ultimately did not happen, there was talk of his role as a substitute in the squad while Benzema was in charge, but the truth is that they admire each other. The Norwegian already liked the Frenchman's post after the magical remontada at the Bernabéu against Paris Saint-Germain.
With three matches played, Haaland was the top scorer with six goals (ahead of Rodrigo Moreno and Mitrovic, who scored four goals each) and provided assist. It didn't take long to adapt to the Premier League, which ensured a real top scorer for the coming years.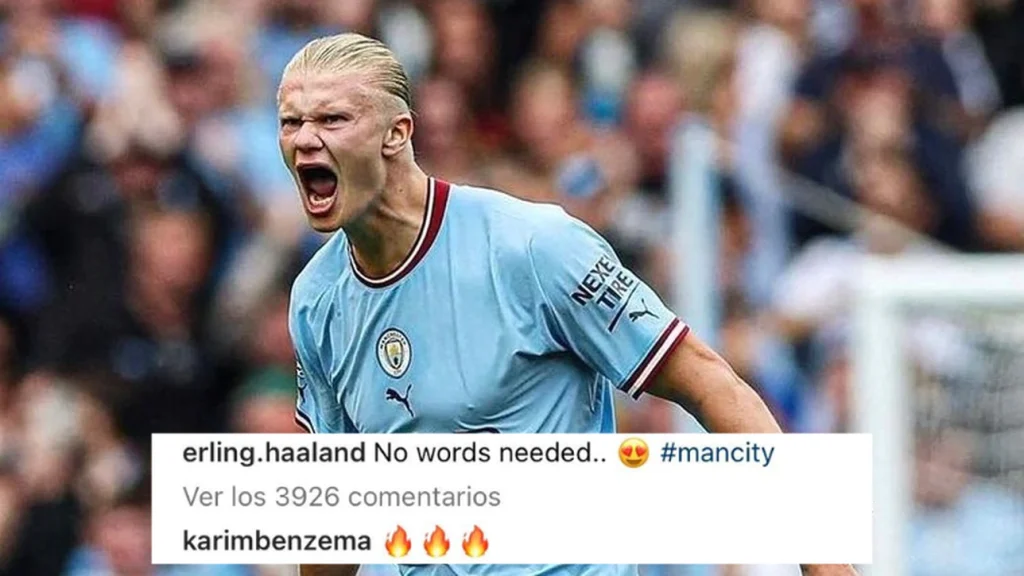 Source: AS